Photography in Homewood, IL
Visions of Elegance Photography, Inc is recognized as one of Chicago's elite event & portrait photography companies.
Our expertise is the ability to capture a creative vision with journalistic style in every photograph. We specialize in the art of capturing life's milestones so that you can cherish them forever.
V.O.E Services
---
School Pictures

Parents love our school portraits and free signature tote bags. Schedule your school portraits with us today and receive free gifts and staff discounts.

Weddings

Imagine your love story being told thru the eyes of an artist. Every Detail, Every Emotion & Every Moment! This is the VOE Photography wedding experience: The greatest story ever told!

Portrait Sessions

Images beautiful enough to be in a magazine. Try our photo sessions that will capture the essence of who you are. It's our passion here at VOE Photography to portray your character in the most candid fashion, with no forced poses!
About
---
Hi! My name is Keisha Ebony and I am the artist and lead photographer behind V.O.E photography. This business is my full-time passion. Established in 1998, Visions of Elegance Inc. was conceived at the intersection of art and image. VOE Photography is now recognized as
one of Chicago-land's elite event and portrait photography companies.
I am fortunate for discovering my passion early in life when darkroom enlargers and 35mm film were still used! I have enjoyed evolving with the industry for the last 12 years and developing my craft along the way. Digital photography has its benefits, but I still try to incorporate the knowledge and feel of traditional photography. My goal is to master the art of visual storytelling. I plan to do this with my unique vision, lighting expertise, angles, and photo composition.

​After almost 20 years of serving clients, I have become known as their own
"Personal Photographer " or "Favorite Photographer." When you decide to let VOE Photography handle your pictures, we will see them through from shoot to frame or album.
---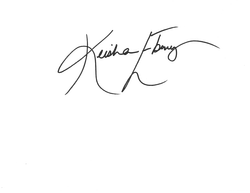 "I capture life's milestones with a timeless journalistic style that you will cherish forever."
---